Trane/American Standard BAYFTFREXM Expandable Media Type Replacement Filter
(case of 2 Filters)



Product
Our#:
110195
Mfg:
Trane
Mfg#:
BAYFTFREXM2 / FLR06232
Availability
In Stock
CLICK TO VIEW FILTER INSTALLATION VIDEO

Trane/American Standard BAYFTFREXM Expandable Media Type Replacement Filter -2 Pack

Perfectfit 5" Filter Media - Approximately 25" long.

This expandable media filter is used in conjunction with the Retrofit Frame Kit. You must already have the frame kit for these filters to work.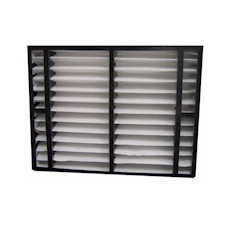 Expanded media in frame (frame not included).
New filter number: FLR06232
Same as Filter part number: BAYFTFREXM2A