Jackson Systems Temp-LimiterT Model TL-70C - For Cooling Applications



Product
Our#:
113717
Mfg:
Jackson Systems
Mfg#:
TL-70C
Availability
In Stock
Jackson Systems Temp-LimiterT Model TL-70C.

A great product for landlords and property managers! The Temp-LimiterT is wired between an existing room thermostat and the cooling system and prevents space temperatures from dropping below 70 degrees!

Now is the time to take action against increased energy costs caused by tenants setting cooling temperatures lower than necessary.
Temp-LimiterT is the low cost, easy to install, temperature limiter that prevents the cooling temperature from dropping below a fixed limit, even if the tenant sets the thermostat lower. Model TL-70C limits cooling at 70° (+/- 2°). Includes 1 year limited warranty.

Dimensions: 4.5" H x 2.75" W x 1" D.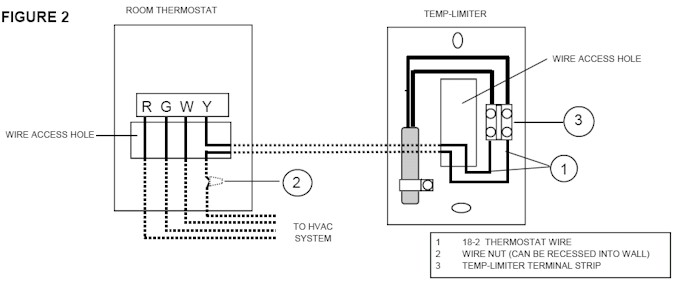 The Temp-LimiterT interrupts the connection between the furnace and the "Y" terminal on the room thermostat