Ebac SPP6A Dehumidifier



Product
Our#:
112826
Mfg:
Ebac
Mfg#:
SPP6A
Availability
NO LONGER AVAILABLE
Questions? Call Toll Free (866) 764-9900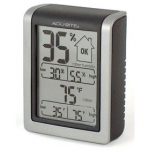 Free Jumbo Display Digital Hygrothermometer with purchase of Ebac Dehumidifier


Originally designed and built for NATO forces, this reliable and rugged dehumidifier is now available for industrial and commercial applications. The SPP6A easily maintains environments at relative humidity levels that prevent corrosion and/or the formation of mold or mildew. Uniquely suited to storage facilities that require the highest reliability and ruggedness, the SPP6A offers features not normally available to the commercial or industrial user. This compact unit can remove up to 25ppd of moisture in extreme environments.

Features:
Hermetically sealed internal components.
Stainless steel fittings throughout the entire machine.
Integral refrigerant compressor cut-off device.
Shock and vibration tested.
Ebac's unique hot-gas defrost system
Monitor box allows operating status to be confirmed without entering the dehumidified area.
High-humidity warning light
Humidistat Control
Electronic Defrost Timer
Gravity Drain
Floor stand
Specifications:
Height: 9.84"
Width: 13.4"
Depth: 17.6
Weight: 62
Voltage: 115v / 60Hz / 1ph
Running Amps: 2.7
Airflow: 150 CFM (250M3/HR)
Refrigerant: R134a
Capacity: 17ppd AHAM (80F 60%RH)

National Trade Supply is one of the largest EBAC Dealers in the United States. We stock many of the EBAC products and accessories in our own facility providing you with a quicker turnaround time and instant tracking information on your order. We have installed EBAC units in a variety of applications and can offer expert advice on how to properly install yours. We are also an authorized service center for EBAC products and can offer warranty service and replacement parts.

Whenever there is a need for fast, dependable, energy-efficient drying, Ebac and National Trade Supply can provide the solution.
***Note: Our shipping arrangement for the Santa Fe includes palletizing and shipping via an LTL freight carrier. There is a very high risk of damage when the unit is shipped via a small package carrier such as UPS. This shipping offer includes "to the curb" delivery. Freight carrier will call to set up a delivery window and someone must be present to sign for the delivery.
Click here for more shipping details on the Ebac dehumidifier.